Oncology Central provides an authoritative resource for all stakeholders – including clinicians, care providers, laboratory scientists, and senior managers – to keep abreast of clinical, regulatory, scientific, technical and business updates in the fast-moving, global field of oncology.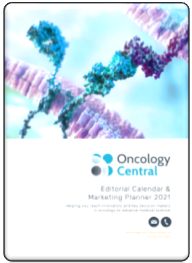 We take the time to understand what your needs are, who you are looking to communicate with, and why, so we can make sure we offer you the correct services to guarantee you achieve your goals. Ninety percent of our readers work in cancer care or research, 40% of whom are practising physicians. We create personalized & targeted campaigns that meet your marketing needs and offer dedicated support throughout.
Want to find out more about promotion on Oncology Central? Fill out the short form to receive a media pack, email or call the Oncology Central sales team:
Email: sales@oncology-central.com
Telephone: +44 (0)20 8371 6090
Complete the form below to request the Oncology Central 2021 media pack.